S & S PHOTOGRAPHY
New Braunfels, TX
(346)446-8401
Our Gallery
Landscapes


Portrait


Wedding


Real Estate


Event


Golf Courses

COMPANY DESCRIPTION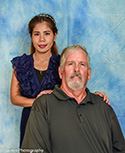 If you want fine photography/videography at very reasonable pricing and with fast turnaround, contact us.
I have over 50 years of experience in photography with 10 years of experience in real estate photography. At S & S Photography, my main goal is to deliver excellent photography or videography each time we book a shoot.
I have a Master's Degree in Photography, along with a second Master's Degree in Business Management. I will offer you the finest in Photography, Videography, and Photo/Video Editing in the areas. I use cutting edge technology to produce the highest caliber customer service, along with razor sharp creative images you desire.
For more information or to set up your personal presentation, call us in the New Bruanfels area at (346)446-8401 or email us at vernon.g.stamm@stammphotography.net or vernon.g.stamm@gmail.com
PUBLICATIONS & BLOG
I have had my photographs published in several magazines and newspapers including V-Twin Magazine, Houston Chonicle, Los Angeles Times, Womens Magazine, Chicago Tribune, and The Daily Telegraph. I am also selling Stock Photography on Dreamstime.com
Affiliate Advertising
For more about me, and articles I've written, visit one of my sites below.
S&S Photography has now arrived in New Braunfels, TX. We are now open for business.
As an introduction to myself and my abilities in offering you the best real estate photography in New Braunfels, your first real estate photo-shoot is completely free of charge. This way, if you don't like my work, you have not paid any monies out and all I'm out is a little time